Orlando Acupuncture
Contact Info
Orlando Acupuncture

Call now
1890 State Road 436
#251
Winter Park
FL
32792

Tel: 40767 36700
Web: http://orlandoacupuncture.com
Email: info@orlandoacupuncture.com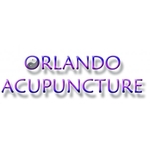 Location Map
28.6156462
-81.3099288
14
Orlando Acupuncture
It is our sincere joy and privilege to help people improve their health every day. We hope that more people continue to discover the benefits of Acupuncture and Chinese Medicine. These methods have tremendous results and have helped thousands of Central Florida patients get out of pain and have fun in their daily life.

We hope that you give us the opportunity to see if Oriental Medicine can help you. This is why we offer Free Consultations to any new patient. We want you to be able to come to our office, ask any questions you might have, and find out if our Acupuncturists can help your condition.

We accept more insurance than anyone else in the area, and have early morning as well as late evening hours in our newly expanded office to accommodate even the busiest of schedules. At Orlando Acupuncture we want you to "Feel Better, Today!"

Our office was established in 2002 by John Barnett, AP after visiting and training in several of the top clinics around the country. The purpose of our clinic is to help as many people as we can. The style of treatment that we use allows our patients to get maximum results in a short time.

Our convenient central Florida location makes it easy to get to us for treatment. Our newly expanded office is located in Winter Park. We have 30 years of combined experience in our staff of board certified Acupuncture Physicians. Each Acupuncturist utilizes the whole spectrum of healing modalities found in the Chinese Medical tradition, including; Acupuncture, Traditional Chinese Herbs, Nutritional Counseling, non-needle acupuncture, and Therapeutic exercise (Tai Ji / Qi Gong). We accept many forms of payment including credit cards, Auto insurance, Health Insurance, and are the only local In-Network provider for United Healthcare.

We specialize in the following conditions: Pain relief, Orthopedic conditions, neck, back, shoulder, knee, elbow, wrist (carpal tunnel), and other joint or musculoskeletal pains, including Fibromyalgia. Neurologic conditions, including: Headaches, Migraines, RLS, Bells Palsy, neuropathy, and Shingles. Stress and emotional conditions, including: insomnia, anxiety, depression, stress, and tension. Hormonal conditions, including: fatigue, PMS, hot flash, night sweat, and weight regulation.
Categories: acupuncture, allergy testing & treatment
Pictures