Dayton Pest Control
Dayton Pest Control is a top-rated pest control service provider in Dayton and nearby areas in Montgomery County, OH.

We offer the following pest control services in Montgomery Ohio:

a) Pest Control in Dayton
b) Residential Pest Control
c) Mosquito Control
d) Termite Control
e) Ant Control
g) Roaches Control

We serve the following cities and areas in Montgomery County, OH:

1) Dayton, Ohio
2) Riverside, Ohio
3) Vandalia, Ohio
4) Bellbrook, Ohio
5) Beavercreek, Ohio
6) Tipp City, Ohio
7) Springboro, Ohio
8) Brookville, Ohio
9) Huber Heights, Ohio
10) Springfield, Ohio
11) West Carrollton, Ohio
12) Kettering, Ohio
13) Centerville, Ohio

And other nearby areas.

Get in touch with us today for a quote.
Categories: pest control Keywords: Pest Control Dayton, Dayton Pest Control, Pest Control Dayton, OH, Pest Control Beavercreek, Beavercreek Pest Control, Pest Control Beavercreek, OH
Additional Contact Information
Alternative Phone: 93752 89214

Opening Hours
Monday: 08:00 to 17:00
Tuesday: 08:00 to 17:00
Wednesday: 08:00 to 17:00
Thursday: 08:00 to 17:00
Friday: 08:00 to 17:00
Saturday: Closed
Sunday: Closed

Other Website Links
Website (Reservation): https://www.daytonpestcontrol.com/?utm_source=google&utm_medium=citation&utm_campaign=gmb

Pictures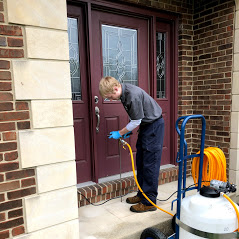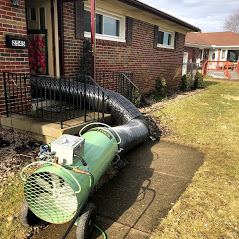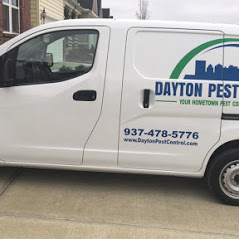 Payment options
American ExpressCashCheckDiscoverInvoiceMasterCardPayPalVisa
More information
Established in: 2014
Specialities: Pest Control Services, Termite Control Services, Bed Bug Services
Languages spoken: English (US)
Services include: Pest Control Services In Dayton & Nearby Cities, Bed Bugs Control Services in Dayton & Nearby Cities, Termite Control Services in Dayton & Nearby Cities, Hornets or Wasps Services in Dayton & Nearby Cities, Mosquito Control Services in Dayton & Nearby Cities, Cockroaches Control Services in Dayton & Nearby Cities, Rodent Control Services in Dayton & Nearby Cities, Fleas or Mites Control Services in Dayton & Nearby Cities, Spiders Removal Services in Dayton & Nearby Cities