Charleston Empire Properties
Contact Info
Charleston Empire Properties

Welcome to Empire Properties, founded by realtor,
35 Broad St
Charleston
SC
29401

Tel: 84360 76893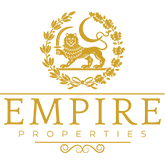 Location Map
Charleston Empire Properties
Are you looking for a Realtor in Charleston, SC? Our agents have helped hundreds of families in their real estate journey. List your home with us or let us help you find that future home in Charleston. We can provide off-market property listings so that you are fully aware of all the homes available. With our superb knowledge in the Charleston area, we'll help you find the perfect location whether that be in Folly Beach, Downtown Charleston, or somewhere else. Contact one of our friendly agents today to get started!
Categories: real estate agents
Pictures