Oxford Assaying & Refining Corporation
Contact Info
Oxford Assaying & Refining Corporation

Buy or sell your precious metals with us today!
400 W 1st Ave
Nome
AK
99762

Tel: 90730 41699
Web: https://oxfordmetals.com/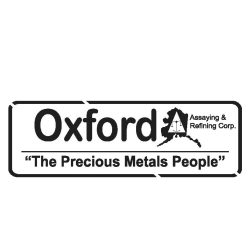 Location Map
64.4990023
-165.4108427
14
Oxford Assaying & Refining Corporation
Oxford Assaying & Refining is one of the leading gold buyers in Alaska. We are dedicated to reliability, trust and customer support. All of which we believe should always be a part of your experience of selling & buying gold with us. Our professional staff has been in the business of evaluating and purchasing fine metals for over 30 years with thousands of satisfied customers. We'd love for you to join our many satisfied customers.
Categories: goldsmiths & silversmiths, jewelry stores, coin collecting & dealers
Opening Hours
Monday: 09:00 to 16:30
Tuesday: 09:00 to 16:30
Wednesday: 09:00 to 16:30
Thursday: 09:00 to 16:30
Friday: 09:00 to 16:00
Saturday: Closed
Sunday: Closed

Pictures