Area Plus Roofing
Contact Info
Area Plus Roofing

Call Today for an Estimate!
Newnan
GA
30263

Tel: 40494 27039
Web: https://areaplusroofing.com/
Email: areaplus98@gmail.com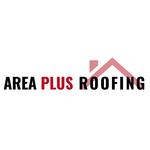 Location Map
Sorry, no map is currently available for this listing.
Area Plus Roofing
Is your roof leaking? Do you see cracked shingles? Does your roof just look old and weather-worn? Whatever concerns you have about your roof, you can count on the skilled team at Area Plus Roofing to address them. We've been operating as a roofing company in Newnan, GA and the surrounding metro area for over two decades, so you can rest assured that we know the ins and outs of the trade.

Whether you need a complete replacement or a minor repair, you can rely on us to do the job right the first time.
Categories: roofing consultants, roofing materials & supplies, waterproofing contractors, gutters & downspouts
Opening Hours
Monday: 07:00 to 19:00
Tuesday: 07:00 to 19:00
Wednesday: 07:00 to 19:00
Thursday: 07:00 to 19:00
Friday: 07:00 to 19:00
Saturday: 07:00 to 19:00
Sunday: Closed