Garcia's Sanitation SVC.
Contact Info
Garcia's Sanitation SVC.

Visit us now!
2416 Frankston Hwy
Tyler
TX
75701

Tel: 90325 36483
Web: http://garciassanitationsvc.thryv.com
Email: cristalg100.cg@gmail.com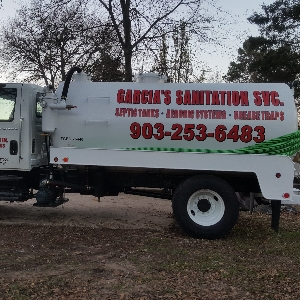 Location Map
32.3238453
-95.3181845
14
Garcia's Sanitation SVC.
Garcia's Sanitation SVC is a Septic Tank Cleaning company in Tyler, TX. We will fix any issues with your septic tank when issues begin bubbling up so that you wont be dealing with a sticky situation. We provide high quality septic tank services in Tyler, TX and surrounding areas such as Henderson, longview, Athens, Mineola and everywhere in between. Aerobic Septic Systems need to be cleaned and maintained on a routine basis give us a call and we will keep your systems from failing. Aside from working on Septic tanks and aerobic systems we also specialize in Grease trap cleaning to make sure your business complies with environmental regulations and avoid having your commercial kitchen from being backed up with sewage and unwanted material. Give us a call at 903-253-6483 if you have any need for Septic Tank Services Aerobic Septic System Cleaning Grease Trap Cleaning Grease Duct Cleaning We speak both English and Spanish.
Categories: septic tank pumping cleaning & repair, plumbing contractors, grease & sand traps, building cleaning & maintenance services, degreasing equipment & supplies
Additional Contact Information
Mobile Phone: 90361 71727

Opening Hours
Monday: 07:00 to 17:00
Tuesday: 07:00 to 17:00
Wednesday: 07:00 to 17:00
Thursday: 07:00 to 17:00
Friday: 07:00 to 17:00
Saturday: 07:00 to 17:00
Sunday: 07:00 to 17:00

Pictures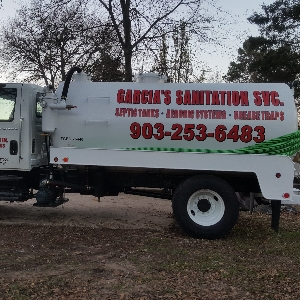 Payment options
CashCheckDiscoverMasterCardVisa