Pima Fence & Wall LLC
Contact Info
Pima Fence & Wall LLC

Call Us Today!
Tucson
AZ
85706

Tel: 52025 61025
Web: http://pimafencewall.com/
Email: jherrera_36@yahoo.com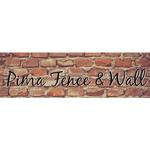 Location Map
Sorry, no map is currently available for this listing.
Pima Fence & Wall LLC
Pima Fence & Wall is your single source for fencing, masonry, and concrete needs, and much more. Serving Tucson and southern Arizona since 1991, Pima Fence and Wall is an owner operated, licensed, bonded, and insured contractor, specializing in design, installation, and repair. We are competitively priced and can handle most any job without having to use another subcontractor. Give us a call to get a quote for your next job.

Masonry & Concrete:
Block Walls
Stem Walls
Concrete Slabs
Foundations
Lathe & Stucco

Fencing & Gates:
Wrought Iron Fencing
Chain Link
Farm Fences
Gates
Horse Corrals
Pool Fences

Also:
Outdoor Kitchens
Barbecues
Small Additions

ROC#: 157702. Call today to schedule an appointment for your free estimate.
Categories: fence contractors
Opening Hours
Monday: 06:00 to 18:00
Tuesday: 06:00 to 18:00
Wednesday: 06:00 to 18:00
Thursday: 06:00 to 18:00
Friday: 06:00 to 18:00
Saturday: 06:00 to 18:00
Sunday: 06:00 to 18:00