100% Chiropractic - Lakewood
At 100% Chiropractic in Lakewood, we believe it means giving your body the opportunity to function optimally! With all systems go, you're able to work, ski, hike, play with your kids, enjoy a baseball game, & do anything else you love to do.

Optimal functioning starts with a healthy spine. A healthy spine starts with routine wellness visits to help prevent symptoms before they begin. At our Lakewood location, our professional chiropractors offer a wide range of expertise to provide you and your family with optimal care.

Come experience our commitment to your 100% healing and 100% satisfaction in Lakewood & Belmar! We service the North Central Part of Colorado, specifically Lakewood, Belmar and nearby surrounding areas.
Categories: chiropractors Keywords: Chiropractic, Chiropractor, Chiropractic Care, Chiropractic X-Rays, Family Wellness, Family Health, Family Doctor, Family Chiropractor, Family Chiropractic, Corrective Care, Auto Accidents, Personal Injury, Prenatal Chiropractic Care, Massage Therapy, Cupping Therapy, Nutritional Counseling, Neck Pain, Back Pain, Headaches, Migraines, Allergies, Asthma, Prenatal Discomfort and Alignment, Pediatric Wellness, Immunity Issues, Hip Pain
Additional Contact Information
Fax: 30392 29067

Opening Hours
Monday: 08:00 to 12:00 and 14:00 to 18:00
Tuesday: 14:00 to 18:00
Wednesday: 08:00 to 12:00 and 14:00 to 18:00
Thursday: 08:00 to 12:00 and 14:00 to 18:00
Friday: 08:00 to 12:00
Saturday: Closed
Sunday: Closed
Massage hours may vary and sometimes extend past regular business hours, give us a call to confirm our availability!
Other Website Links
Website (Reservation): http://100percentchiropractic.com/contact-us/lakewood-co/

Pictures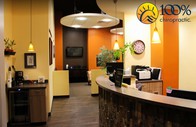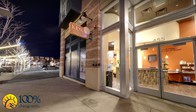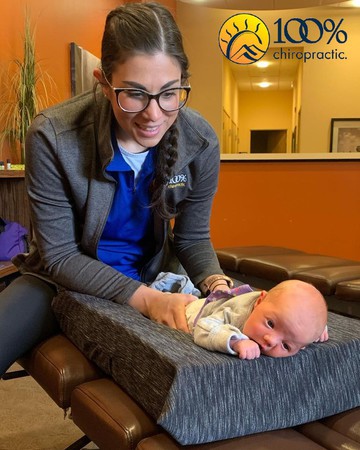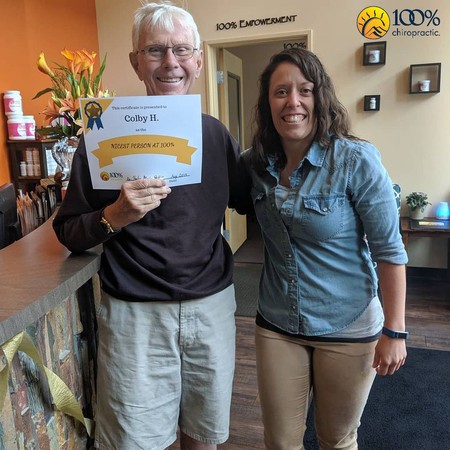 Payment options
American ExpressCashCheckDiscoverMasterCardVisa
More information
Established in: 2012
Associations: 100% INC.
Brands: 100% Chiropractic
Languages spoken: English
Services include: Chiropractic Care, Chiropractic X-Rays, Family Wellness, Corrective Care, Prenatal Chiropractic Care, Pediatric Chiropractic Care, Massage Therapy, Nutritional Counseling