Alison Hannah: IBERIABANK Mortgage
Contact Info
Alison Hannah: IBERIABANK Mortgage

The road to home ownership starts here!
8201 Preston Road
Dallas
TX
75225

Tel: 97234 86141
Web: https://www.iberiabank.com/Alison-Hannah/
Email: alison.hannah@iberiabank.com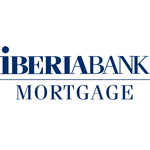 Location Map
32.862378987227
-96.804908216054
14
Alison Hannah: IBERIABANK Mortgage
With the flexibility to offer outstanding home loan options, IBERIABANK Mortgage in Dallas, TX stands out against the competition. We offer consistently competitive rates; local expertise; and a seasoned, professional team of lenders to help qualify more borrowers, close more loans, and turn your dreams into reality. Visit or contact your neighborhood IBERIABANK Mortgage office today, or visit us online!
Categories: mortgage brokers & services, savings banks, banks, financial services, atm locations, financial planners Keywords: home loan, refinance, mortgage lending, mortgage, mortgage loan
Additional Contact Information
Fax: 83264 83668
Mobile Phone: 21423 60782

Pictures