Anesthesia Billing Bridge,Houston, Texas
AnesthesiaBillingBridge offers medical billing services for anesthesiologists, CRNA's and for hospital anesthesia service providers. We have a 99% first pass claim acceptance rate. We can handle all EMR's/EHR's and billing systems.

Are you losing revenue due to an inefficient anesthesiology coding process? Work with CANPC certified coders who will reduce coding errors and DNFB. Streamline your coding process and quicken your medical coding cycle.

RCM: Full cycle revenue cycle management services for anesthesiology practices in Texas. Modernize and transform your revenue cycle management process with our technology enabled and anesthesiology specific RCM services.

AR: Manage AR better with the right tools, people and processes. Collect and manage receivables efficiently and reduce outstanding AR by 70%. We offer across the board AR management services for anesthesiology practices and pain management centers in Texas.

Denial Management: Curb denials and lower your denial rate to 2%. Anesthesiology practices and pain management centers in Texas can now reduce MAC denials. Work with certified denial management experts.

MACRA: Don't let MACRA worries trip you up. Our MACRA experts offer anesthesiology practices support throughout the program's life cycle. Improve quality scores by choosing the right measures with our MACRA consultants based in Texas.
Categories: billing services, accounting & bookkeeping, auditors Keywords: Medical Billing Services, Anesthesia Billing Services, Anesthesia Billing Company, Medical Coding Services, Anesthesia Coding Company, Anesthesia Certified Coders, CANPC Certified Coders, Anesthesia Billing Providers, Anesthesia Billing Vendors, Anesthesia RCM Vendors, Anesthesia Billing Outsourcing, Anesthesia Coding Outsourcing, Anesthesiologist Credentialing, Anesthesia Provider Credentialing, Anesthesia Practice Management, Anesthesia Practice Consulting, Anesthesia Revenue Cycle Management, Anesthesia RCM Services, Anesthesia RCM Support, Anesthesia RCM Provider, Anesthesia Contract Management Services, Anesthesia Contract Management Company, Anesthesia Insurance Contract Management
Bios
Products and Services
Opening Hours
Monday: 24hrs
Tuesday: 24hrs
Wednesday: 24hrs
Thursday: 24hrs
Friday: 24hrs
Saturday: 24hrs
Sunday: 24hrs

Pictures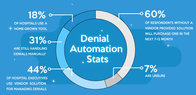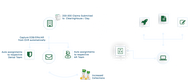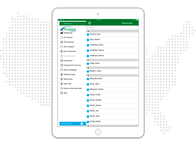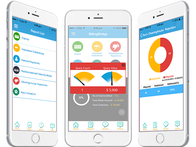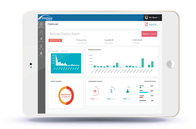 Payment options
DiscoverVisaInvoiceMasterCardAndroid PayTraveler's CheckCheckApple PayCashDiners ClubFinancingAmerican ExpressPayPalSamsung Pay
More information
Associations: AAPC Certified, HIPAA Compliant, PracticeFusion Certified Partner, Kareo Partner, New Jersey Department of Banking & Insurance (DOBI) Certified
Products: NPI Lookup, MIPS Eligibility Lookup
Specialities: Anesthesia
Languages spoken: English, Spanish, French, Hindi, Tamil, Chinese, all other languages
Services include: Anesthesia Billing, Anesthesia Coding, Anesthesia Revenue Cycle Optimization, Anesthesia Denial Management Service, Anesthesia AR Follow-ups Service