100% Chiropractic - Castle Rock
Contact Info
100% Chiropractic - Castle Rock

Enjoy our $49 first experience!
62 Founders Parkway Suite C2
Castle Rock
CO
80104

Tel: 30366 33841
Web: https://www.100percentchiropractic.com/our-locations/colorado-locations/castle-rock-co/
Email: drrachelle@100percentdoc.com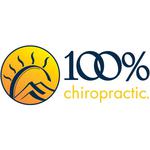 Location Map
39.4114097
-104.8644913
14
100% Chiropractic - Castle Rock
100% Chiropractic, located just off Founders Parkway in Castle Rock, is committed to providing individualized services for your whole family!
At 100% Chiropractic in Castle Rock, we're devoted not only to your pain relief needs, but also to your overall health & wellness needs.

Chiropractic care is part of a holistic approach to wellness, & 100% Chiropractic is committed to helping you reach your full wellness potential. We focus not only on treating your pain & other concerns, but also on preventing them. Our mission is to educate & empower our clients to take charge of their health.

Our Castle Rock Chiropractic team promises 100% integrity and 100% commitment so you can enjoy 100% wellness every day!
Categories: chiropractors
Additional Contact Information
Fax: 30366 32560

Opening Hours
Monday: 08:00 to 12:00 and 14:00 to 18:30
Tuesday: 14:00 to 18:30
Wednesday: 08:00 to 12:00 and 14:00 to 18:30
Thursday: 08:00 to 12:00 and 14:00 to 18:30
Friday: 08:00 to 12:00 and 14:00 to 18:30
Saturday: 08:00 to 12:00
Sunday: Closed

Other Website Links
Website (Reservation): https://100percentchiropractic.com/contact-us/castle-rock-co/

More information
Languages spoken: English