AmeriSpec Inspection Services
Contact Info
AmeriSpec Inspection Services

America's Leading Home Inspection Company
Smithfield
RI
02917

Tel: 40123 25445
Web: https://www.amerispec.com/locations/ri/smithfield/23950
Email: twatson@amerispec.net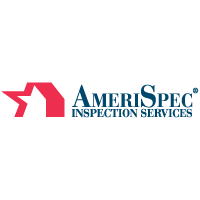 Location Map
Sorry, no map is currently available for this listing.
AmeriSpec Inspection Services
Amerispec has been in business for more than 20 years, and our well-trained inspectors provide thorough, detailed home inspections that can be augmented with a variety of other applicable inspections like pools, spas, septic systems and more. After the completion of any inspection, you'll receive a comprehensive report for your own personal reference. Not only that, but we're here for you if you have any questions after the inspection is completed.
Categories: real estate agents, building contractors
Additional Contact Information
Fax: 40123 22821

Opening Hours
Monday: 08:00 to 17:00
Tuesday: 08:00 to 17:00
Wednesday: 08:00 to 17:00
Thursday: 08:00 to 17:00
Friday: 08:00 to 17:00
Saturday: 08:00 to 15:00
Sunday: Closed