Whalley Law
Contact Info
Whalley Law

Family & Injury Attorneys...Call Today!!
1909 70TH AVE W
UNIVERSITY PLACE
WA
98466

Tel: 25356 53209
Web: http://whalley-law.com
Email: whalleylaw@gmail.com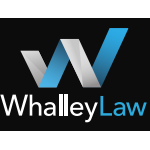 Location Map
47.242181322678
-122.52949411121
14
Whalley Law
We provide a client focused service, helping those faced with family law issues (divorce/custody/child support) or who have been injured (i.e. car accident or due to fault of another). We pride ourselves on our service to our customers.

If you have any legal needs, we offer free consultations. Setup a free consultation to see how we can help you today.
Categories: attorneys
Bios
Products and Services
Opening Hours
Monday: 08:00 to 17:00
Tuesday: 08:00 to 17:00
Wednesday: 08:00 to 17:00
Thursday: 08:00 to 17:00
Friday: 08:00 to 17:00
Saturday: Closed
Sunday: Closed
Free Consultations by Appointment 24/7
Payment options
American ExpressCashCheckDiscoverMasterCardTraveler's CheckVisa