Anderson Carey Williams & Neidzwski, PLLC
Contact Info
Anderson Carey Williams & Neidzwski, PLLC

Free case review.
21 Bellwether Way
Suite 104
Bellingham
WA
98225

Tel: 36067 16711
Web: http://www.boatlaw.com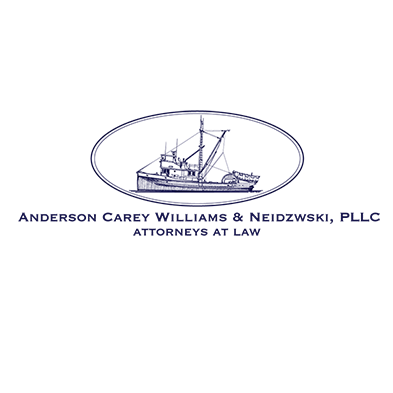 Location Map
48.7552859
-122.4954516
14
Anderson Carey Williams & Neidzwski, PLLC
The dedicated legal team at Anderson Carey Williams & Neidzwski, PLLC are fierce advocates for the brave men and women who work on or around boats of all sizes.

As admiralty and maritime lawyers, they work solely with cases involving personal injury accidents and wrongful death caused by employer negligence. This includes aggressively pursuing claims under the Jones Act, Longshore and Harbor Workers Compensation Act, General Maritime Law, and other mediums. Their goal is to help their clients receive the fair compensation they need to overcome losses related to their accident and obtain justice against the negligent employer.

Call (360) 671-6711 or send a message on the firm's website to schedule your free consultation. This is a no-obligation opportunity to learn more about the legal paths available to you so call today.
Categories: attorneys
Opening Hours
Monday: 08:00 to 17:00
Tuesday: 08:00 to 17:00
Wednesday: 08:00 to 17:00
Thursday: 08:00 to 17:00
Friday: 08:00 to 17:00
Saturday: Closed
Sunday: Closed
Weekends and evenings available by appointment.
Other Website Links
Website (Reservation): http://www.yellowpagecity.com/

Pictures