Lookout IT
Contact Info
Lookout IT

Your One Stop Shop for Technology Services
211 South 5th Street
Gadsden
AL
35901

Tel: 25646 74831
Web: http://lookoutit.com
Email: info@lookoutit.com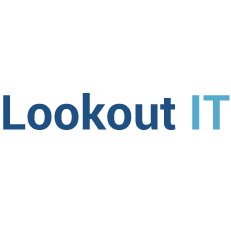 Location Map
34.0125246
-86.0056106
14
Lookout IT
Lookout IT is dedicated to bringing the finest technology services to our clients.
Our team of specialists delivers custom tailored solutions ranging from Remote Network Monitoring and Management, Hosted Exchange Email, Office 365, Managed Anti-Virus and Business Continuity to Web Design and Hosting, Search Engine Optimization, and Social Media Marketing.
From making sure your computers work every morning to building an effective online presence, Lookout IT has you covered.
Categories: web designers, computer services, computer repair, data recovery, internet services, computer installations
Opening Hours
Monday: 09:00 to 17:00
Tuesday: 09:00 to 17:00
Wednesday: 09:00 to 17:00
Thursday: 09:00 to 17:00
Friday: 09:00 to 17:00
Saturday: Closed
Sunday: Closed

Payment options
DiscoverMasterCardVisaCheckCash