Insulation Rebates - Salt Lake City
Insulation Rebates provides Utah home attic insulation, radiant barrier, duct insulation, and other insulation related services from Provo to Salt Lake City to Ogden. We ask you about ten questions about which utilities you have, whether you have central air or not, how much attic insulation you currently have, how long you've been in your home, and then we explain what amount of rebates you qualify for and we match you with the best Thermwise authorized contractors in Utah. When you use our Thermwise authorized contractors, they will come to your home or business and provide you a free consultation and written estimate. If you like them and their estimate, you can schedule to have them come back and do the work. Our Thermwise authorized contractors also fill out the rebate forms for you making is simple and easy for you. To do most Utah attic insulation jobs, it only takes them about an hour to do the work, fill out the forms for you, and be on to their next appointment.

You can upgrade your home insulation and have much of the total costs paid for by Rocky Mountain Power and Questar Gas. Rocky Mountain Power rebates and Questar rebates, including Thermwise rebates, require that you use an authorized insulation contractor in order to qualify for Utah insulation rebates.

Insulation-Rebates.com matches homeowners with insulation contractors and insulation rebate programs that provide low cost insulation to Utah homeowners.

Insulation Rebates is an insulation company that aims to insulate your house for minimal cost out of your pocket. Most homes are under-insulated, and homeowners lose hundreds to thousands of dollars each year trying to keep their homes comfortable. By adding more insulation to your home, you not only will save money, but will be able to make your home more comfortable.

Call us today to schedule a free consultation and written estimate.
Categories: insulation contractors, energy conservation & management, attic & basement finishing Keywords: utah attic insulation, attic insulatton, wall insulation, crawlspace insulation, basement insulation, thermwise insulation rebates, rocky mountain insulation rebate, questar insulation rebate
Additional Contact Information
Alternative Phone: 88890 07017
Free Phone: 88890 07017

Opening Hours
Monday: 07:00 to 22:00
Tuesday: 07:00 to 22:00
Wednesday: 07:00 to 22:00
Thursday: 07:00 to 22:00
Friday: 07:00 to 22:00
Saturday: 07:00 to 22:00
Sunday: 07:00 to 22:00
Our call center is open 24/7 and ready to serve you
Pictures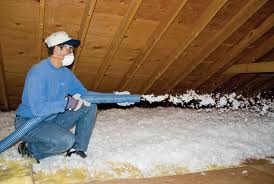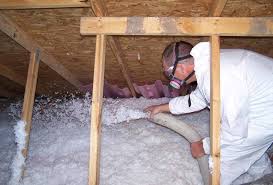 Payment options
American ExpressCashCheckMasterCardVisa
More information
Established in: 2012
Products: insulation and installation
Specialities: attic insulation and installation
Services include: attic insulaton, wall insulation, basement insulation, crawl space insulation