Jarrett Security Solutions
Contact Info
Jarrett Security Solutions

Call for security in Evansville & Henderson!
4031 E. Morgan Ave.
Evansville
IN
47715

Tel: 81247 51779
Web: http://www.jarrettsecurity.com/
Email: jarrettsecurity@sigecom.net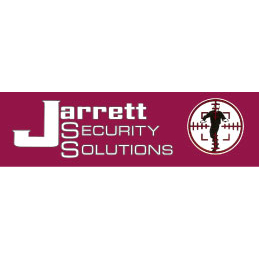 Location Map
37.991245016456
-87.500235512853
14
Jarrett Security Solutions
Jarrett Security Solutions serves Evansville and surrounding areas including Henderson and Mt. Vernon with expert home security solutions, and we even install all types of security systems for retail stores, restaurants, churches, manufacturing facilities, and warehouses. We have years of experience and can find a security system that matches your needs and budget.

We also service many different brands and are available to troubleshoot your system or perform repairs on existing systems. Call us today for a quote on a new system and protect your peace of mind!

We are a full service video security, alarm system and spy gear company, located in Evansville, Indiana. If you are looking for a security system for your home or business, we've got it. From video security cameras, digital video recorders, alarm systems and spy gear, Jarrett Security Solutions has it all.

Jarrett Security Solutions can custom design and install a system for your home or business. Our professional installers have years of experience installing systems throughout the Evansville and Tri-state area and we have video security systems to fit any budget. Visit our new showroom to see the latest video security, alarms and spy gear. Whether you are trying to catch a thief or you just want to protect your property, look to Jarrett Security Solutions for all your home or business security needs. Call, email or stop by our store for a free security evaluation.
Categories: security systems, security services, surveillance services & equipment
Opening Hours
Monday: 10:00 to 18:00
Tuesday: 10:00 to 18:00
Wednesday: 10:00 to 18:00
Thursday: 10:00 to 18:00
Friday: 10:00 to 18:00
Saturday: 09:00 to 14:00
Sunday: Closed