Graves Development Resources
Graves Development Resources (GDR) has been designing and building the market's finest neighborhoods since 2000, with over 5,000 home sites and important commercial development projects throughout Douglas and Sarpy Counties.

Our pages showcase current neighborhoods where new home buyers may select from hundreds of home sites. We are definitely "phone friendly" and welcome the opportunity to provide you all the information you need before making one of the most important decisions of your family's future.
Categories: real estate developers, land companies Keywords: Graves Development Resources Omaha, real estate land developer Omaha, real estate land developer Gretna Nebraska, real estate land developer Springfield Nebraska, Street of Dream 2019 Omaha Nebraska, Street of Dream 2019 Gretna Nebraska, Bridgeport development Gretna Nebraska, Springfield Pines Development Springfield Nebraska, real estate development company, lots omaha ne, lots for sale omaha ne, lots Gretna Nebraska, lots for sale Gretna Nebraska, lots Springfield Nebraska, lots for sale Springfield Nebraska, land for sale Omaha NE, land for sale Gretna NE, land for sale Springfield NE, omaha builders, affordable home builders omaha, omaha home builders list, luxury home builders omaha ne, omaha home builders association, street of dreams omaha 2019, moba street of dreams 2019, Street of dreams 2020 Omaha
Opening Hours
Monday: 08:00 to 17:30
Tuesday: 08:00 to 17:30
Wednesday: 08:00 to 17:30
Thursday: 08:00 to 17:30
Friday: 08:00 to 17:30
Saturday: Closed
Sunday: Closed

Pictures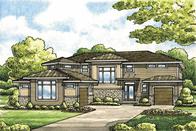 More information
Services include: Real Estate Land Developer, 2019 Street of Dreams, Bridgeport Development, Springfield Pines Development