Appelman Eye Associates
Contact Info
Appelman Eye Associates

Our Focus is on you!
100 Piper Hill Dr
STE D
St Peters
MO
63376

Tel: 63692 83937
Web: http://www.appelmaneye.com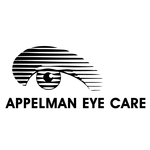 Location Map
38.7930207
-90.5888322
14
Appelman Eye Associates
Comprehensive eye exams
Glaucoma, cataract, and retinal health evaluation
Visual field analysis
Specializing in contact lenses
Contact lenses to reduce nearsightedness
Multifocal contact lenses
Latest high oxygen materials
LASIK surgery comanagement and consultations
Allergy and Dry Eye Treatment
Low vision services for the visually impaired
Pediatric eye care
Modern state of the art facility and technology. Corneal topography, visual field analyzer, automated refractometer and keratometer. Hundreds of frames in all price ranges including designer eyewear and thin and lite lenses.
Categories: optometrists, optical instruments & lenses
Opening Hours
Monday: 09:00 to 17:00
Tuesday: 09:00 to 19:00
Wednesday: 09:00 to 17:00
Thursday: 09:00 to 19:00
Friday: 09:00 to 17:00
Saturday: Closed
Sunday: Closed

Pictures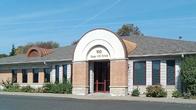 Payment options
American ExpressDiscoverVisaCashMasterCard