100% Chiropractic - Marietta
Contact Info
100% Chiropractic - Marietta

Enjoy our $49 first experience!
125 Ernest W Barrett Pkwy NW #104
Marietta
GA
30066

Tel: 67832 41016
Web: https://www.100percentchiropractic.com/our-locations/georgia-locations/marietta-ga/
Email: drnico@100percentdoc.com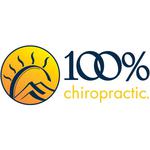 Location Map
100% Chiropractic - Marietta
Welcome to 100% Chiropractic of Marietta, GA where we are 100% committed to your long-lasting health and wellness. We want to educate and empower you to make the healthy choices that lead to a 100% kind of life!

It all starts with a thorough analysis of your body and lifestyle and progresses with a treatment plan personalized to meet your needs. Through it all, chiropractic x-rays help us monitor your progress and determine how your treatment program changes according to how your body is responding to chiropractic care.

We invite you to experience our commitment to your 100% health and 100% satisfaction. Visit the Town Center location of 100% Chiropractic, your chiropractor in Marietta, GA.
Categories: chiropractors
Additional Contact Information
Fax: 67840 17647

Opening Hours
Monday: 08:00 to 11:00 and 13:00 to 18:00
Tuesday: 13:00 to 18:00
Wednesday: 08:00 to 11:00 and 13:00 to 18:00
Thursday: 08:00 to 11:00 and 13:00 to 18:00
Friday: 08:00 to 12:00
Saturday: Closed
Sunday: Closed

More information
Established in: 2016