Dr. Energy Saver Solutions
Contact Info
Dr. Energy Saver Solutions

Get A Free Estimate!
Duluth
MN
55803

Tel: 21875 57972
Web: https://www.drenergysaverduluth.com/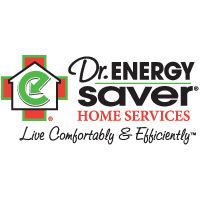 Location Map
Sorry, no map is currently available for this listing.
Dr. Energy Saver Solutions
We service northeast Minnesota and northwest Wisconsin, including the Greater Duluth area. Services include energy audits, insulation, windows, and doors. Call for a FREE estimate.
Categories: energy conservation & management, insulation contractors, windows, doors
Additional Contact Information
Free Phone: 21852 50720

Opening Hours
Monday: 07:00 to 19:00
Tuesday: 07:00 to 19:00
Wednesday: 07:00 to 19:00
Thursday: 07:00 to 19:00
Friday: 07:00 to 19:00
Saturday: Closed
Sunday: Closed

Pictures