Bob's Auto Body & Truck painting
Contact Info
Bob's Auto Body & Truck painting

Call Today !
7085 Hazelgreen Rd NE
Salem
OR
97305

Tel: 50339 31395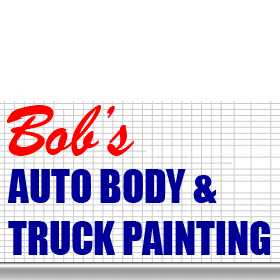 Location Map
Bob's Auto Body & Truck painting
At Bob's Auto Body and Truck we offer you high quality repairs at reasonable rates. We specialize in collision repair and refinishing on cars, trucks and recreational vehicles. When you visit, ask about our lifetime warranty. Our business is proud to be a part of the Salem / Keizer community. Our services include: Celette a chief frame machine State of the art computerized auto/truck paint booth, Approved insurance claims specialists, Towing and rental cars arranged and Certified PPG/BASF Urethane paint specialist. We have memberships in Salem and NFIB, US Chamber of Commerce, ASA and I Car. Call us today to schedule an appointment.
Categories: auto body repair, truck repair & service
Opening Hours
Monday: 08:00 to 18:00
Tuesday: 08:00 to 18:00
Wednesday: 08:00 to 18:00
Thursday: 08:00 to 18:00
Friday: 08:00 to 18:00
Saturday: Closed
Sunday: Closed
Saturday By Appoinment
More information
Established in: 1977
Products: Free Estimates, Free Pick-Up & Delivery, Towing, Pick-Up Services, Maintenance, Coupons, Pinstriping, Free Towing, Volume Discounts, Window Tinting