Pete Lien & Sons Inc
Contact Info
Pete Lien & Sons Inc

Call Today
3370 Drennan Industrial Loop North
Colorado Springs
CO
80910

Tel: 71939 20560
Web: http://www.petelien.com/
Email: dheida@petelien.com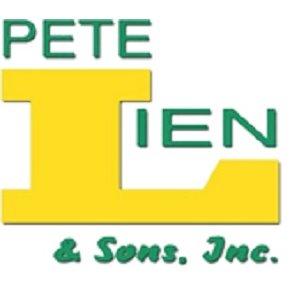 Location Map
Pete Lien & Sons Inc
Trans-Colorado Concrete - Our Name Says It All.

Whether it's along the Front Range of the Colorado Rockies, in the plains, mountains or beautiful Black -Hills of South Dakota or Wyoming, the exceptional people employed by Pete Lien & Sons are what make the company a strong and profitable contributor to our communities. Numbering more than 450 at over 30 sites, our team of employees is dedicated to making our customer's experience with construction material supplies a pleasurable alliance. Providing rock, concrete, sand, gravel, block, steel, lime, and pulverized limestone to numerous projects, the employees under the leadership of Pete Lien, President, truly build the communities in which they live.

With the founders, Pete, Chuck, and Bruce Lien, establishing this family business in 1944, we enjoy a long, stable history as an employer in the community. We are proud to employ the great team of employees and friends who have made us strong!
Categories: building materials, lumber manufacturers & wholesalers, industrial machinery equipment & supplies, forestry services, concrete equipment & supplies, foundation contractors, heavy construction equipment rental
Payment options
CashFinancing