Kelly Construction
Contact Info
Kelly Construction

Call Today For An Estimate!
Thornton
CO
80241

Tel: 30345 71960
Web: http://skellyexteriorsco.com
Email: skelly3977@aol.com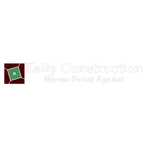 Location Map
Sorry, no map is currently available for this listing.
Kelly Construction
Kelly Construction employs a top-notch team of exterior contractors in Thornton, CO. We bring more than three decades of exterior home improvement experience to every job. We can install energy-efficient windows throughout your home, repair your roof with durable new shingles or replace your old, battered siding with new textured siding. We can also switch out your old gutters for a new seamless gutter system.

We are accredited by the BBB and guarantee exceptional workmanship. Call 303-457-1960 today to request a free estimate from our exterior contractors in Thornton, CO.
Categories: roofing consultants, roofing materials & supplies, windows, siding contractors, gutters & downspouts Keywords: siding contractor thornton co, siding installation thornton co, window replacement thornton co, gutter installation thornton co, exterior contractors thornton co, roof replacements thornton co, window installation thornton co, vinyl siding thornton co, reroofing thornton co, gutter replacement thornton co
Opening Hours
Monday: 07:00 to 18:00
Tuesday: 07:00 to 18:00
Wednesday: 07:00 to 18:00
Thursday: 07:00 to 18:00
Friday: 07:00 to 18:00
Saturday: Closed
Sunday: Closed