Centennial Foot and Ankle Specialists
Contact Info
Centennial Foot and Ankle Specialists

Book Online Now
15901 East Briarwood Circle
Suite 300
Aurora
CO
80016

Tel: 30383 43709
Web: https://www.denverpodiatry.com
Email: footdocs@denverpodiatry.com

Location Map
39.5907577
-104.8005009
14
Centennial Foot and Ankle Specialists
Erik J. Thelander, DPM, FACFAS, Dr. Robert Anderson, DPM, FACFAS, and the friendly, accommodating team at Centennial Foot and Ankle Specialists are committed to providing excellent care for all your podiatry needs. Conveniently located in Aurora, Colorado, the team at Centennial Foot and Ankle Specialists serves patients of all ages throughout the greater Denver area.
Board-certified podiatrists and foot and ankle surgeons Dr. Thelander and Dr. Anderson, along with their team of certified podiatric medical assistants, and professional, welcoming office staff, ensure your visit is smooth and easy. Their state-of-the-art office includes an on-site X-ray, fully computerized and electronic insurance claim submissions, and an inviting atmosphere. Dr. Thelander is also a certified specialist in the minimally invasive HyProCure® surgical procedure for foot alignment.
Whether you suffer from sports injuries such as plantar fasciitis or painful foot problems like bunions, Centennial Foot and Ankle Specialists provide a full spectrum of podiatric care. They offer prompt scheduling to treat your foot condition as quickly and efficiently as possible.
To learn more, browse the website for some of their most common services or schedule an appointment by calling the office or booking online.
Categories: podiatrists
Additional Contact Information
Alternative Phone: 30363 23668

Opening Hours
Monday: 08:00 to 17:00
Tuesday: 08:00 to 17:00
Wednesday: 08:00 to 17:00
Thursday: 08:00 to 17:00
Friday: 08:00 to 16:30
Saturday: Closed
Sunday: Closed

Pictures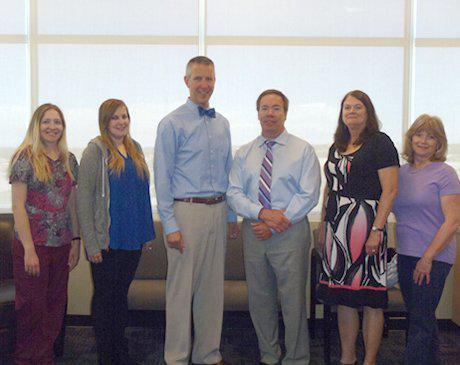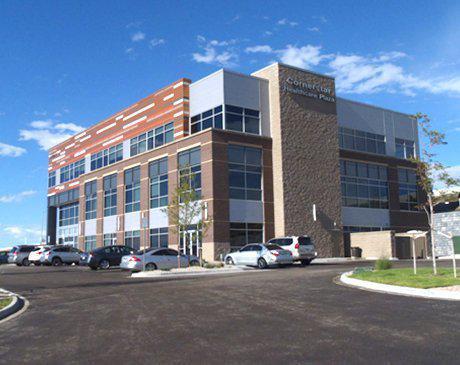 More information
Products: Athlete's Foot, Bunions, Flat Feet, Sports Medicine, Hammer Toe, Warts, Ankle Injuries, Achilles Tendon, Heel Spurs, Ankle Sprains, Trauma
Specialities: Podiatrist, Podiatrists