Peoples Contracting
Contact Info
Peoples Contracting

Contact a Moody, AL Roofing Company!
Moody
AL
35004

Tel: 20556 64277
Web: https://peoplescontractingal.com/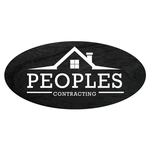 Location Map
Sorry, no map is currently available for this listing.
Peoples Contracting
Don't Wait To Replace Your Damaged Roof
CALL OUR ROOFING COMPANY TODAY. LOCATED IN MOODY, AL AND SERVING ALL SURROUNDING AREAS.
A compromised roof is more than just an inconvenience. It can leak water into your home, leading to significant damage down the road. If your roof is damaged, don't wait around for roofing services. Peoples Contracting is a skilled roofing company in Moody, AL that can repair or fully replace your roof.
Categories: roofing consultants, roofing materials & supplies, roof structures, garage builders, patio & deck builders
Opening Hours
Monday: 07:00 to 17:00
Tuesday: 07:00 to 17:00
Wednesday: 07:00 to 17:00
Thursday: 07:00 to 17:00
Friday: 07:00 to 17:00
Saturday: Closed
Sunday: Closed