Secure Data Recovery Services
Data Recovery, Hard Drive Repair and Other Advanced Services in Tuscaloosa.

Secure Data Recovery was founded in 1997, and it was incorporated in 2007 in Los Angeles, California. Its main lab and SSAE 16 Type II certified research center are located in LA, but the company also has 40 additional labs and receiving service centers located all around the mainland USA.

In 2011, SDR became the first company from the data recovery sector to be awarded the Statement on Standards for Attestation Engagements (SSAE) 16 Type II Certification.

SDR is a certified partner of Intel, Lenovo, IBM, Symantec, and AMD, as well as a Gold Certified partner of Microsoft. Other major certified partners include Seagate, AMD, Iomega, Dell, Symantec, VMware and HP.

Since 2011, SDR were granted a rating of A by the Better Business Bureau (BBB).

From 2012, TopTenReviews rated Secure Data Recovery Services with 10 out of 10 points for its features, security, recovery capabilities, and help and support.

In recent years, SDR Services opened a certified Class 10 ISO 4 Cleanroom.

Our teams work in a certified laboratory and post an overall success rate of more than 95 percent.

Our Tuscaloosa office gives you local access to industry-leading data recovery services. We offer free diagnostics with every standard case, and our no recovery, no fee policy ensures that you never pay a service charge if we cannot recover your data.
Categories: computer services, data recovery, computer repair, forensic consultants & services, consumer electronics repair Keywords: Hard Drive Data Recovery, Data Recovery, RAID Data Recovery, Data Recovery Services, Secure Data Recovery, Database Recovery, NAS Recovery, SAN Recovery, Server Recovery, Tape Data Recovery, Mobile Recovery, Remote Recovery, On-site Recovery, HDD Recovery, Encrypted USB, RFID Card Protection
Additional Contact Information
Free Phone: 80038 81266

Opening Hours
Monday: 10:00 to 19:00
Tuesday: 10:00 to 19:00
Wednesday: 10:00 to 19:00
Thursday: 10:00 to 19:00
Friday: 10:00 to 19:00
Saturday: 10:00 to 19:00
Sunday: 12:00 to 17:00
24/7 Emergency Services
Pictures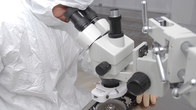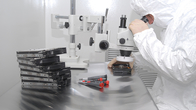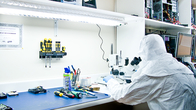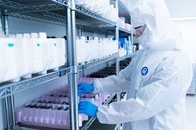 Payment options
American ExpressBITCOINCashCheckDiners ClubDiscoverFinancingInvoiceMasterCardPayPalTraveler's CheckVisa
More information
Established in: 1997
Associations: SSAE 18 Type II Certified, Class 10 ISO 4 Cleanroom, GSA Approved Contractor, BBB Accredited - Rating: A+, Dun & Bradstreet Verified, TRUSTe Verified, Privacy Shield Certified
Brands: Apple, Microsoft, VMWare, Oracle, Dell, HP, Seagate, Samsung, IBM, Toshiba, Asus, Acer, Kingston, Lenovo, Intel, AMB, LSI, Adaptec, Symantec, Cisco
Products: Raid Recovery, Data Recovery, Database Recovery, Images Recovery, Tape Recovery, SSD Recovery, USB Recovery
Specialities: Raid Recovery, Data Recovery, Database Recovery, Images Recovery, Tape Recovery, Server Recovery, SSD Recovery, Remote Recovery, On-site Recovery
Languages spoken: English, Spanish, Russian, French
Services include: Hard Drive Data Recovery, Apple Mac Data Recovery, Laptop Data Recovery, RAID Data Recovery, RAID Repair, Server Data Recovery, Tape Data Recovery, Database Data Recovery, SSD Drive Data Recovery, USB Flash Data Recovery, Encrypted Data Recovery, Remote Recovery, On-site Recovery, Mobile Recovery, Digital Forensics, Computer Forensics