Miller's Metals
Contact Info
Miller's Metals

Looking for a trusted Roofing Company in MO?
Anabel
MO
63431

Tel: 66034 61394
Web: https://millersmetal.com/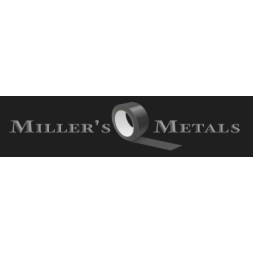 Location Map
Sorry, no map is currently available for this listing.
Miller's Metals
Whether you're building a new home for your family or pole barn for your farm animals, you want to make sure your building is safe. Covering it with a strong roof is the first step.

Miller's Metals is the roofing company to call when you need installation or repair services. With a focus on metal roofing and siding, we're equipped to fulfill all your roofing needs.

Enjoy free estimates on all roofing services in Anabel, MO. Call now to speak with a member of our team. Call (660) 346-1394.
Categories: roofing consultants, ceilings, roof structures, roofing materials & supplies, siding contractors, metal fabricators Keywords: Roofing Installation in Anabel, MO, Roofing Repair in Anabel, MO, Roofing services in Anabel, MO, siding services in Anabel, MO, metal fabrication in Anabel, MO
Opening Hours
Monday: 07:00 to 17:00
Tuesday: 07:00 to 17:00
Wednesday: 07:00 to 17:00
Thursday: 07:00 to 17:00
Friday: 07:00 to 17:00
Saturday: Closed
Sunday: Closed

More information
Services include: Roofing Installation, Roofing Repair, Siding, Metal Fabrication, Residential Roofing, Pole Barn Roofing, Storage Building Roofing, Metal Roofing, Reroofing, Roof Repair, Edge Repair, Leak Repair, Asphalt Shingles, Water Damage Repair, Metal Siding, Custom Siding, Tailored Roofing