Adrienne Kirby - Gateway Mortgage
Contact Info
Adrienne Kirby - Gateway Mortgage

Apply Now!
901 S Mopac Expressway
Building III Suite 135
Austin
TX
78746

Tel: 97254 33299
Web: https://www.gatewayloan.com/loan_officers/adrienne-kirby/?y_source=1_MTMyODU1ODktNjk3LWxvY2F0aW9uLndlYnNpdGU%3D
Email: adrienne.kirby@gatewayloan.com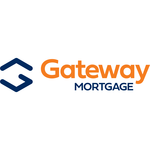 Location Map
30.2646843
-97.7806896
14
Adrienne Kirby - Gateway Mortgage
At Gateway, we weave the knowledge and expertise of our local mortgage professionals together with state-of-the-art technology and the powerful resources of a national company to make your homebuying experience easy, reliable, and fast. Gateway's focus on strengthening families through homeownership drives our commitment to the communities we serve.
Categories: mortgage brokers & services
Additional Contact Information
Fax: 97254 34529
Mobile Phone: 21423 23666

Opening Hours
Monday: 09:00 to 17:00
Tuesday: 09:00 to 17:00
Wednesday: 09:00 to 17:00
Thursday: 09:00 to 17:00
Friday: 09:00 to 17:00
Saturday: Closed
Sunday: Closed

Pictures