Movement Mortgage - Andrea Crabtree,1159195
Contact Info
Movement Mortgage - Andrea Crabtree,1159195

Call me today!
16000 Dallas Pkwy.
Suite 285
Dallas
TX
75248

Tel: 46929 42066
Web: http://www.movement.com/andrea.crabtree
Email: andrea.crabtree@movement.com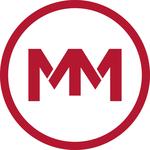 Location Map
32.9665735
-96.8206802
14
Movement Mortgage - Andrea Crabtree,1159195
With market conditions that can change in an instant, I am an experienced Dallas mortgage loan officer ready to be your guide. I'm committed to helping you explore the many financial options available to you. Take a look at my website to see the loan programs that my company, Movement Mortgage has available. As always, feel free to reach out to me anytime by phone, (469) 294-2066, I'm looking forward to working with you.
Categories: mortgage brokers & services
Opening Hours
Monday: 08:00 to 17:00
Tuesday: 08:00 to 17:00
Wednesday: 08:00 to 17:00
Thursday: 08:00 to 17:00
Friday: 08:00 to 17:00
Saturday: 08:00 to 17:00
Sunday: 08:00 to 17:00