ADVYON
Connecting People Is Our Passion
Creating Long-Lasting Partnerships is at the Core of our Business
EVERYTHING WE DO IS TO CONNECT OUR CUSTOMERS THROUGH TECHNOLOGY.

HAPPY PEOPLE IS OUR PRODUCT

Advyon works closely with clients to establish a relationship, a long-lasting partnership, in which our people can assess, identify and align business and technology solutions complementing our clients' strategic objectives, project goals, culture, people, and processes.

Why choose Advyon Consulting?
Advyon Consulting is Charleston, SC's only IT services and network management company dedicated to helping people, we don't just focus on technology, we focus on better connecting our customers to their passions by empowering them with the latest technology.

Our staff is passionate about profession and position.

What is Advyon Consulting?
Advyon is a group of highly skilled business technology and advertising professionals dedicated to providing you the best solutions for your business needs. Since 2008, led by the CEO, Brian Anderson, Advyon has served the South Carolina Lowcountry, and gained the trust of many successful businesses in Charleston, Mount Pleasant, Summerville, Orangeburg, Sumter and Beaufort. With a distinguished client list that includes companies of every size, we cover a full spectrum of specialties – Doctors, Lawyers, Consulting Agencies, Retail Stores, and more. Our unique abilities to create a true partnership with our customers has made Advyon the fastest growing IT and Marketing business in Charleston.

We enjoy long lasting relationships with our business partners
Why choose Advyon Consulting to manage IT for your personal computer or small or medium-sized business?
Advyon Consulting is Charleston, SC's only IT Services and Network Management Company dedicated to putting you back in control of your business's technological needs. With a 95% client retention rate, we must be doing something right. When you invite Advyon to serve your business, you gain the knowledge and skill of a group of professionals dedicated to delivering cutting edge technology while providing world-class customer service. Integrity, honesty, courtesy, and value – that's Advyon's pledge to you.

Why do smart businesses outsource their IT needs to Advyon Consulting? Here are a few good reasons:

- We Love connecting people with technology.
- We Understand our role in a small business, how it can help connect, protect, and elevate a business.
- We Take pride in our work
- We Enjoy long-lasting relationships with our business partners.
- We Believe You should have a trusted advisor for your IT needs, someone who is always on your side.
- We Live by the Rotary Four-Way Test: Is it the truth? Is it fair to all concerned? Will it build good will and better friendships? Will it be beneficial to all concerned?
- We Believe You should have an IT support staff who is competent, respectful, professional and speaks in a way which is easily understood.
- We Believe You should have an IT staff who uses all of the available technologies and resources for your business, not just the ones we suggest.
- We Believe You should get high-quality help and support when and where you need it.
- We Believe in preventing an issue before it starts
- Our staff is passionate about their profession and position. We only hire passionate people at their positions.
- We Believe Small Business is the heartbeat of the American Dream and the Economy.
- We will develop, deliver, and manage a solution that fits your particular business needs

Who are our clients?
Our clients are companies, business owners, and individuals who are tired of working for their technology and want their technology to work for them.

Our clients are busy, value concerned, professionals, and they want the freedom to have access to information when they want it.

Our clients want their existing technology to work instead of always having to buy something new, and they demand a company that is on time, honest, and always professional.

As a client of Advyon Consulting, you have our commitment, that we will deliver the highest quality of service and do whatever we can to help your business reach your goals.

We will work with you every step of the way – we will develop, deliver, and manage a solution that fits your business needs and achieves results. We stand by our services with both technical support and the strategic experience long after the formal project is completed.
Categories: computer services, internet services, marketing services, web designers, web hosting, data recovery Keywords: IT Services, IT Consulting, Hosted Network Setups, Web Development, Web Design, Website Hosting, Programming
Additional Contact Information
email: marketing@advyon.com

Opening Hours
Monday: 08:00 to 17:00
Tuesday: 08:00 to 17:00
Wednesday: 08:00 to 17:00
Thursday: 08:00 to 17:00
Friday: 08:00 to 17:00
Saturday: Closed
Sunday: Closed

Pictures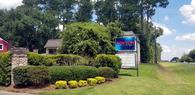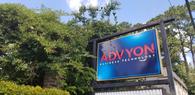 Payment options
American ExpressAndroid PayApple PayCashCheckDiscoverInvoiceMasterCardPayPalSamsung PayTraveler's CheckVisa
More information
Established in: 2008
Products: Custom Programming, Custom Web Development
Specialities: IT Services, Network Management, Small Businesses IT Services, Medical IT Solutions, Legal IT Solutions, Financial IT Solutions, Real Estate IT Solutions, Construction IT Solutions, Retail IT Solutions, Manufacturing IT Solutions
Languages spoken: English
Services include: IT Support, Computer Consultation, Network Monitoring, Hosted Network Setups, Cloud Integrations, Small Business Network Evaluations, Web Design, Web Development, Website Hosting, Email Hosting, SEO Management, PPC Management, Consulting, Technology Consulting, Voice Over IP, Structured Wiring, Network Printing, Blog Creation, Social Media Management, Digital Advertising, Corporate Audio/Video