Billy Olson Bail Bond
Contact Info
Billy Olson Bail Bond

We're Here 24/7. Make An Online Payment!
910 South 27th Street
Abilene
TX
79602

Tel: 32569 17422
Web: https://abilenebailbond.com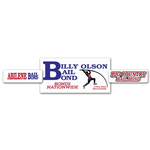 Location Map
32.41646083
-99.734636
14
Billy Olson Bail Bond
If you've been arrested, Billy Olson Bail Bond can help you pay the bail and go home. Working with a bail bondsman gives you more options than just sitting in a cold jail cell.

We've been helping people out of tight situations since 1984. As the longest tenured bail company in Abilene, TX, we take our role very seriously. Billy Olson Bail Bond is your go-to place when you need to get out of jail.

Call 325-677-0000 now to speak with a bail bondsman in Abilene, TX.
Categories: bail bonds & bondsmen Keywords: bail bondsman abilene tx, bail bonds abilene tx, 24 hour bail bonds abilene tx, how do bail bonds work abilene tx
Opening Hours
Monday: 24hrs
Tuesday: 24hrs
Wednesday: 24hrs
Thursday: 24hrs
Friday: 24hrs
Saturday: 24hrs
Sunday: 24hrs

Pictures