ISI Language Solutions
Contact Info
ISI Language Solutions

Translation & Interpretation Services from ISI.
520 N Central Ave
#620
Glendale
CA
91203

Tel: 81875 39181
Web: https://isilanguagesolutions.com/
Email: sales@isitrans.com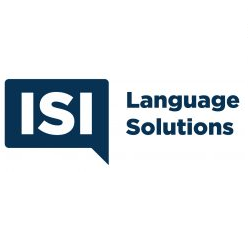 Location Map
34.153649
-118.2575503
14
ISI Language Solutions
ISI Language Solutions has been providing translation, interpretation and transcription services for over 30 years! We specialize in medical fields, including healthcare and insurance, as well as financial and legal document translation. Visit today to learn more.
Categories: translation & interpretation services, medical transcription service
Opening Hours
Monday: 08:00 to 17:00
Tuesday: 08:00 to 17:00
Wednesday: 08:00 to 17:00
Thursday: 08:00 to 17:00
Friday: 08:00 to 17:00
Saturday: Closed
Sunday: Closed

Pictures