Unique Hair & Beauty Supply
Contact Info
Unique Hair & Beauty Supply

Find out more about us on NearSay
3709 N Church St
Greensboro
NC
27405

Tel: 33635 81501
Web: http://www.uniquehairandbeautysupply.net/
Email: omarajaj1995@yahoo.com


Location Map
Unique Hair & Beauty Supply
From hair extensions to makeup, you'll find all the products you need to stay looking your best at Unique Hair & Beauty Supply in Greensboro, NC. For nearly 20 years, this family owned and operated business has exceeded expectations with a wide selection of hair products and beauty supplies at affordable prices. Unlike major retailers, these experts are committed to delivering outstanding customer service.



Whether you're searching for quality wigs or you're on the hunt for a special conditioner, this trusted store offers an array of hair products for you to choose from. Take your time browsing their massive inventory of weaves, ponytails, and buns from brand names like Bobbi Boss®, Urban Beauty, and Outre®. Feel free to ask staff members about their top-of-the-line styling tools, including blow dryers, flat irons, and curling irons.



Are you in need of new hair products? For unmatched prices and personal attention, stop by Unique Hair & Beauty Supply. This is one shopping experience you're sure to enjoy. Call them today at (336) 358-1501 to speak to a friendly representative or visit them online for more information.
Categories: beauty products Keywords: beauty supplies, shampoo, Makeup, Hair Products, Wigs, beauty products, Hair Extensions, Hair Braiding, crochet braids, crochet weave
Pictures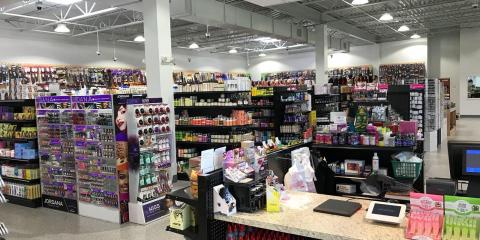 Payment options
American ExpressCashDiscoverMasterCardVisa