Essel Environmental Engineering & Consulting
Contact Info
Essel Environmental Engineering & Consulting

Call today for engineering & consulting services!
351 California Street
Suite 615
San Francisco
CA
94104

Tel: 80059 57616
Web: http://www.esseltek.com
Email: nlahiri@esseltek.com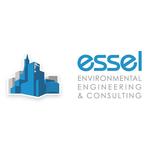 Location Map
37.7928533
-122.4004732
14
Essel Environmental Engineering & Consulting
Essel Environmental offers environmental consulting services nationwide. Other environmental management companies do not provide the same level of customer service or reliability as our team. Call us today for more information.
Categories: management consultants, civil engineers
Opening Hours
Monday: 08:00 to 20:00
Tuesday: 08:00 to 20:00
Wednesday: 08:00 to 20:00
Thursday: 08:00 to 20:00
Friday: 08:00 to 20:00
Saturday: 08:00 to 20:00
Sunday: Closed

Pictures