Metropolitan Foot and Ankle Specialists
At Metropolitan Foot and Ankle Specialists in Aurora, Colorado, Dr. Thomas Savage and Dr. Jay Dworkin provide exceptional care for patients of all ages and athletic abilities. They are committed to helping their patients find relief for a wide range of foot and ankle problems.
With an expert team of podiatric physicians, the practice provides high-quality, safe, and effective care that's delivered in a comfortable medical setting. Each patient receives a thorough evaluation of their foot or ankle problem, an explanation of their options, and a customized treatment plan to relieve pain and increase mobility.
All of the physicians at Metropolitan Foot and Ankle use state-of-the-art technology and equipment to provide treatment for many different problems, from fractures and sprains to bunions, gout, and calluses. Dr. Savage and Dr. Dworkin are highly skilled, with exceptional surgical training and clinical experience. The practice has hospital privileges at Medical Center of Aurora, Surgery Center of the Rockies, and Presbyterian/St Luke's Hospital.
With a long-lasting commitment to the Aurora, Denver, and East Metro communities, the Metropolitan Foot and Ankle Specialists physicians continue to change lives and help patients heal with speed and efficiency.
Categories: podiatrists, orthotics
Additional Contact Information
Fax: 30392 33882

Opening Hours
Monday: 07:30 to 17:00
Tuesday: 07:30 to 17:00
Wednesday: 08:00 to 17:00
Thursday: 07:30 to 17:00
Friday: 08:00 to 16:00
Saturday: Closed
Sunday: Closed

Pictures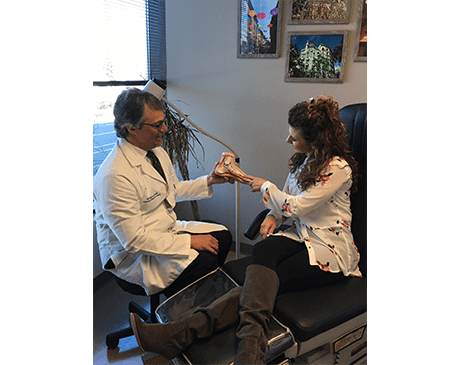 More information
Products: Heel Pain, Achilles Tendonitis, Ankle Injuries, Ingrown Toenails, Arch Pain, Neuroma, Orthotics, Bunions, Plantar Fasciitis, Sports Medicine, Foot Pain, Foot and Ankle Surgery, Fractures, Gout, Hammer Toes, Calluses
Specialities: Podiatrist