Family Auto Collision
Contact Info
Family Auto Collision

Contact us today!
6725 W 58Th PL
Arvada
CO
80003

Tel: 72021 60902
Email: Familyautocollision@gmail.com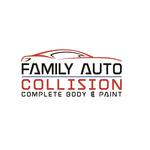 Location Map
39.804269
-105.0710973
14
Family Auto Collision
Family Auto Collision is your complete auto body & paint shop. We work on all makes & models including domestic and foreign cars, SUV's, Van's, Trucks and commercial vehicles. We service the Arvada and surrounding areas. We work with all insurance companies. Call us today to get your free estimate!
Categories: auto body repair, truck repair & service
Additional Contact Information
Mobile Phone: 72021 60902

Opening Hours
Monday: 07:30 to 17:00
Tuesday: 07:30 to 17:00
Wednesday: 07:30 to 17:00
Thursday: 07:30 to 17:00
Friday: 07:30 to 17:00
Saturday: 09:00 to 12:00
Sunday: Closed