High Maintenance
Contact Info
High Maintenance

Contact us today!
Atlanta
GA
30294

Tel: 67866 47914
Email: Businesswithashleyj@gmail.com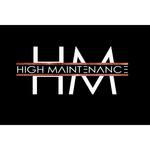 Location Map
Sorry, no map is currently available for this listing.
High Maintenance
"High Maintenance " is an elite hair collection and lifestyle brand for the woman who knows what she deserves! High Maintenance is the epitome of elite and leaders of luxury for the modern day boss woman!
Categories: beauty products, marketing services, public relations, training programs & services
Additional Contact Information
Mobile Phone: 67866 47914

Opening Hours
Monday: 09:00 to 17:00
Tuesday: 09:00 to 17:00
Wednesday: 09:00 to 17:00
Thursday: 09:00 to 17:00
Friday: 09:00 to 17:00
Saturday: 09:00 to 17:00
Sunday: Closed