Motion Industries
Contact Info
Motion Industries

Call, Click, or Visit Us Today!
601 Avenue U
Bogalusa
LA
70427
Find Us: Freight Gate

Tel: 98559 06399
Web: https://www.motionindustries.com/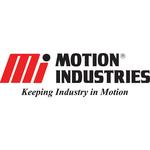 Location Map
30.773373757767
-89.856971502313
14
Motion Industries
With annual sales of $4.6 billion, Motion Industries is a leading industrial parts distributor of bearings, mechanical power transmission, electrical and industrial automation, hydraulic and industrial hose, hydraulic and pneumatic components, industrial products, safety products, and material handling. Motion Industries has over 530 locations, including 13 distribution centers throughout North America and serves more than 300,000 customers from the food and beverage, pulp and paper, iron and steel, chemical, mining and aggregate, petrochemical, automotive, wood and lumber, and pharmaceutical industries.
Categories: industrial machinery equipment & supplies
Additional Contact Information
Free Phone: 80052 69517

Opening Hours
Monday: 08:00 to 16:00
Tuesday: 08:00 to 16:00
Wednesday: 08:00 to 16:00
Thursday: 08:00 to 16:00
Friday: 08:00 to 16:00
Saturday: Closed
Sunday: Closed