Dovetail Solutions
Contact Info
Dovetail Solutions

Hire Our Denver PR Marketing Firm Today!
1407 Larimer Street
Suite 200
Denver
CO
80202

Tel: 72022 69595
Web: https://www.dovetailsolutions.com
Email: info@dovetailsolutions.com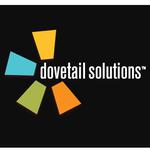 Location Map
39.7476134
-104.999791
14
Dovetail Solutions
We are a PR Marketing Firm in Denver that is full-service. We get our clients connected with the community creating a lasting relationship. Contact us today!
Categories: public relations, marketing services
Opening Hours
Monday: 08:00 to 17:00
Tuesday: 08:00 to 17:00
Wednesday: 08:00 to 17:00
Thursday: 08:00 to 17:00
Friday: 08:00 to 17:00
Saturday: Closed
Sunday: Closed

Pictures