100% Chiropractic - Johns Creek
Contact Info
100% Chiropractic - Johns Creek

Enjoy our $49 first experience!
11030 Medlock Bridge Rd #230
Johns Creek
GA
30097

Tel: 67869 41113
Web: https://www.100percentchiropractic.com/our-locations/georgia-locations/johns-creek-ga/
Email: drmandee@100percentdoc.com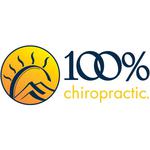 Location Map
100% Chiropractic - Johns Creek
At 100% Chiropractic in Johns Creek, Georgia our wellness center is dedicated to providing the most innovative treatment to get patients back to feeling and performing at their "100%. Automobile accidents tend to bring a large number of patients into our office, but we also see many patients dealing with sports accidents and emotional stress that can lead to back pain, neck pain, headaches, allergies and asthma, hip pain, knee pain, decreased immunity and much more. At our Johns Creek chiropractic center, we live up to our name by providing 100% satisfaction and 100% healing by applying our unique expertise and experience to designing treatments.
Categories: chiropractors
Additional Contact Information
Fax: 67869 41676
email: draustin@100percentdoc.com

Opening Hours
Monday: 08:00 to 11:00 and 13:00 to 17:30
Tuesday: 13:00 to 17:30
Wednesday: 08:00 to 11:00 and 13:00 to 17:30
Thursday: 08:00 to 11:00 and 13:00 to 17:30
Friday: 09:00 to 12:00
Saturday: Closed
Sunday: Closed

Payment options
American ExpressAndroid PayApple PayCashCheckDiscoverFinancingMasterCardVisa
More information
Established in: 2015