Expert Appliance Repairs
Contact Info
Expert Appliance Repairs

Call Today for an Estimate!
Altoona
FL
32702

Tel: 35266 96696
Web: http://expertappliancerepairs.net
Email: expertappliancerepairs@gmail.com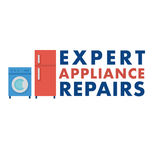 Location Map
Sorry, no map is currently available for this listing.
Expert Appliance Repairs
Getting your daily chores done becomes a challenge when your appliances aren't working correctly. Expert Appliance Repairs offers appliance repair services that will get you back to running your home the way you're accustomed to. No matter what kind of appliances have broken down, you can trust us to get them working again.
Categories: appliance repair, appliance stores
Opening Hours
Monday: 09:00 to 16:00
Tuesday: 09:00 to 16:00
Wednesday: 09:00 to 16:00
Thursday: 09:00 to 16:00
Friday: 09:00 to 12:00
Saturday: Closed
Sunday: Closed

Pictures