Jaydor Appliance Repair LLC
Contact Info
Jaydor Appliance Repair LLC

Call Today
61 Broadway Avenue
Sayville
NY
11782

Tel: 63160 64438
Web: http://www.applianceappointment.com/profile/jaydor-appliance-repair-llc-sayville-new-york.html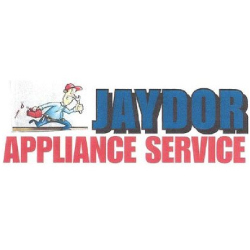 Location Map
Jaydor Appliance Repair LLC
**We do not Buy and We do not Sell Appliances. No Estimates given over phone. Only Calls are taken for Appointments.
We only do in Home Service.**

Founded in 1987, Jaydor Appliance Service is licensed & Insured and has been servicing the Islip region and all of Suffolk County for more than 25 years. In fact, our professionals have been in the business even longer, and with our 30 years of experience in the industry, we know how to fix practically any appliance malfunction.
Service/ Diagnostic Fee --- Waived with repair!
We do not work on commercial appliances , ,We do not Repair Small appliances ( toaster, coffee makers etc. Humidifiers, wine coolers. vacuum cleaners
We do not sell parts. Our parts only come with repair.

When you choose Jaydor Appliance Service, you'll also get some of the lowest prices in the area, coupled with fast and reliable service.
Categories: appliance repair
Opening Hours
Monday: 09:00 to 17:00
Tuesday: Closed
Wednesday: Closed
Thursday: 09:00 to 17:00
Friday: 09:00 to 17:00
Saturday: Closed
Sunday: Closed