Contact Info
All American Roofing And Coating Of Florida

Call Today
340 SE Seville St
Stuart
FL
34994
Find Us: Our service area expands from Vero Beach all the way down to Miami. We also have a second location in Fort Myers servicing the surrounding west coast communities.

Tel: 77278 14410
Web: http://www.allamericanroofer.com
Email: allamericanroof@att.net

All American Roofing And Coating Of Florida
All American Roofing & Coating of Florida, Inc. is proud to be a state certified, bonded and insured roofing contractor with an impeccable record. At All American Roofing we take pride in our workmanship and hire only the best roofing personnel who are all covered by our liability insurance and worker s compensation.
With a vast array of completed roofing projects including commercial, residential and multi-family, our company can take on even the most unusual and complicated of jobs. We specialize in all roofing installation from shingle, tile, metal, commercial low slope, cedar shake to seal coating.
Jesus Vasquez Jr. heads up the sales team with extensive knowledge and experience in the roofing industry. If you have a technical question or a project that we can assist on, please contact our office right away. Let us help you address your roofing needs!
Categories: roofing consultants
Additional Contact Information
Fax: 77278 14408

Opening Hours
Monday: 00:00 to 05:00 and 08:00 to 00:00
Tuesday: 00:00 to 05:00 and 08:00 to 00:00
Wednesday: 00:00 to 05:00 and 08:00 to 00:00
Thursday: 00:00 to 05:00 and 08:00 to 00:00
Friday: 00:00 to 05:00 and 08:00 to 00:00
Saturday: 00:00 to 05:00 and 08:00 to 00:00
Sunday: 00:00 to 05:00 and 08:00 to 00:00

Pictures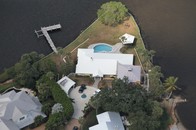 Payment options
CheckFinancing
More information
Established in: 2011
Brands: General, LongGuard, Boral, CertainTeed, Extreme Metal, IKO, GAF
Products: Metal, Shingle, Flat, Clay Tile, Concrete Tile, Seal Coating, Green Roofs, Wood Shake, Solar, Energy Rated Roofs, Modified Bituminous Built-Up
Languages spoken: English, Spanish
Services include: Roof Decks, Emergency Repairs, Roof Certifications, Detailed Roof Inspections, Insurance Claim Work, Wind Mitigation, Waterproofing