Dauntless Plumbing
Contact Info
Dauntless Plumbing

Schedule Your Free Estimate!
549 Main Street
Branford
CT
06405

Tel: 20348 85561
Web: http://dauntlessplumbingct.com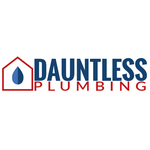 Location Map
41.2779326
-72.8179113
14
Dauntless Plumbing
WATER HEATER AND HOME HEATING SYSTEM SERVICES IN BRANFORD, CT

Did you hop into the shower this morning only to be blasted by frigid water? Once you've recovered from the shock, contact the experts at Dauntless Plumbing. We've been providing exceptional plumbing and home heating services to the Branford, Connecticut community since 2007. We'll come out to your Branford property, assess the situation and have your water heater functioning again in no time.

INVEST IN YOUR WATER HEATER AND HOME HEATING SYSTEM

Dealing with a plumbing issue at your Branford, CT home? Whether you need a new plumbing system installed in your home addition or a tankless water heater repaired and maintained, Dauntless Plumbing is standing by to help. Get in touch with our skilled service team for:


Water heater maintenance, repair and installation (gas, electric and tankless)
Plumbing repair and installation
Remodeling and home addition construction
Heating system remodels and updates
Oil-to-gas heat conversion


Hot water and a functional heating system are no joke, especially during winter. Don't get left in the cold—trust Dauntless Plumbing in Branford for all of your water heater and home heating needs.
Categories: plumbing contractors, drainage contractors, leak detection, heating contractors, air conditioning contractors & systems Keywords: water heater repair, electric water heater repair, plumbing repairs, fix leaky pipes, heating system update, gas water heater repair, water heater installation, local plumbers, heating system remodeling, tankless water heater repair, water heater replacement, fix broken pipes, oil to gas heat conversion
Opening Hours
Monday: 08:00 to 16:30
Tuesday: 08:00 to 16:30
Wednesday: 08:00 to 16:30
Thursday: 08:00 to 16:30
Friday: 08:00 to 16:30
Saturday: Closed
Sunday: Closed