Douglass Restoration Inc. - A Roofing Company
Contact Info
Douglass Restoration Inc. - A Roofing Company

Call Today
3821 Tamiami Trl Ste 306
Port Charlotte
FL
33952

Tel: 94162 83115
Web: http://www.driroofingfl.com

Location Map
Douglass Restoration Inc. - A Roofing Company
We are a family owned and operated roofing company with a small business feel. We are fully licensed, bonded, and insured. We pride ourselves on offering a high standard communication and customer service to all our clients.
We earned our roofing stripes in the hurricane recovery efforts of Katrina, Wilma, and Ike. For us roofing started as a family affair. Michael Douglass learned the roofing trade from his father. Nine years later he decided to get fully state certified, licensed, bonded, and insured so we could to start our roofing company in 2013.
In our personal and professional lives, we keep principles of integrity, good communication, and determination. We do every job to the best of our ability, never compromising quality to get a roofing job done faster or cheaper.
As Florida natives, the Douglass family now resides in Charlotte County and has five young, wonderful children. We are proud to be able to have our own roofing company in sunny Southwest Florida. We ll see you around!
Categories: roofing consultants
Pictures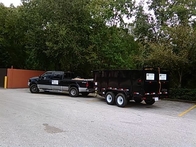 More information
Established in: 2013