Nowlin Fence Inc
Contact Info
Nowlin Fence Inc

Contact us today!
945 South East Street
Anaheim
CA
92805

Tel: 71480 81100
Email: info@nowlinfenceinc.com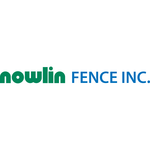 Location Map
Nowlin Fence Inc
Nowlin Fence Inc. is a fencing company in Anaheim, California, that builds enduring custom fences for business owners and homeowners. Add security and appeal to your property by turning to us. From planning to completion, our team creates solutions that provide protection and security for many types of facilities. Call us today for more information.
Categories: fence contractors
Opening Hours
Monday: 07:00 to 15:30
Tuesday: 07:00 to 15:30
Wednesday: 07:00 to 15:30
Thursday: 07:00 to 15:30
Friday: 07:00 to 15:30
Saturday: Closed
Sunday: Closed

Payment options
MasterCardVisa