100% Chiropractic - Tallahassee
Contact Info
100% Chiropractic - Tallahassee

Enjoy our $49 first experience!
1950 Thomasville Rd Suite E
Tallahassee
FL
32303

Tel: 85053 66789
Web: https://www.100percentchiropractic.com/our-locations/florida-locations/tallahassee-fl/
Email: drwill@100percentdoc.com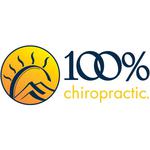 Location Map
30.4672124
-84.2689477
14
100% Chiropractic - Tallahassee
Your Tallahassee chiropractor is your partner in 100% wellness. Your visits should result in 100% healing and 100% satisfaction, no matter what that looks like for you. Not every human body has the same potential for health, but we all have the opportunity to live up to our own unique potential. We look forward to building a long-lasting relationship with you, devoted to your personal 100%!

Every first visit begins with a thorough analysis of your spine, your body, and your unique concerns, and your treatment plan is designed with all of that in mind. As you grow and change, your treatment plan changes with you, and we're always here to answer your questions.

Come experience why life really is better at 100%!
Categories: chiropractors
Additional Contact Information
Fax: 85053 66793

Opening Hours
Monday: 08:00 to 12:00 and 14:00 to 18:00
Tuesday: 14:00 to 18:00
Wednesday: 08:00 to 12:00 and 14:00 to 18:00
Thursday: 08:00 to 12:00 and 14:00 to 18:00
Friday: 10:00 to 12:00
Saturday: Closed
Sunday: Closed

Other Website Links
Website (Reservation): https://100percentchiropractic.com/contact-us/tallahassee-fl-appointment/

More information
Established in: 2014
Languages spoken: English