Chris Massman, MFTI, CDS | Marriage and Family Therapist
Contact Info
Chris Massman, MFTI, CDS | Marriage and Family Therapist

Call Chris Massman Today!
28240 Agoura Road Suite 304
Suite 304
Agoura Hills
CA
91301

Tel: 81826 49684
Web: https://www.chrismassmanmft.com/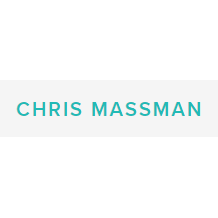 Location Map
34.1406773
-118.7423486
14
Chris Massman, MFTI, CDS | Marriage and Family Therapist
Many of us struggle with relationships whether with a family member, co-worker, spouse, partner, or other loved ones. I would like to assist you in finding a way to communicate your needs; where you feel like a priority in your life and relationships. Sometimes, this could mean compromising or learning to express your needs more clearly. We all have the need to be loved, feel safe and adored. Let me assist you in getting your needs met one step at a time. I look forward to speaking with you and devising your plan.
Categories: psychologists, mental health services, mental health counselors, marriage & family counselors Keywords: Premarital Counseling, Family Therapy, Gambling Addiction Treatment, Individual Therapy, Grief Support Group, Marriage Counseling, Marriage and Family Therapy, Adult Children of Alcoholics, Co-Dependency Counseling, Couples Therapy, Addiction Counseling
Opening Hours
Monday: 09:00 to 21:00
Tuesday: 09:00 to 21:00
Wednesday: 09:00 to 21:00
Thursday: 09:00 to 21:00
Friday: Closed
Saturday: 09:00 to 13:00
Sunday: Closed

Pictures