Life Flower Dispensary
Contact Info
Life Flower Dispensary

Medical & Recreational Marijuana Dispensary
4966 Leetsdale Dr
Glendale
CO
80246

Tel: 72038 97442
Email: lifeflowerdispensary@gmail.com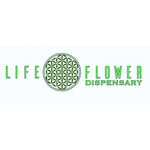 Location Map
39.7083988
-104.9303568
14
Life Flower Dispensary
Life Flower is a recreational & medical dispensaries open late in Denver & Glendale and prides itself on having a friendly and knowledgeable staff along with providing our customers with the highest quality in organic flowers, concentrates, edibles!

In our grow, we use amended soil and Natural-Organic components for our flower to provide our customers with optimal flavor, potency, and organic quality.

Life Flower Dispensary is open till midnight for all recreational customers 21+ and medical patients 18+.
Categories: alternative medicine
Opening Hours
Monday: 08:00 to 00:00
Tuesday: 08:00 to 00:00
Wednesday: 08:00 to 00:00
Thursday: 08:00 to 00:00
Friday: 08:00 to 00:00
Saturday: 08:00 to 00:00
Sunday: 10:00 to 00:00

Pictures